Suzanne Treister, 2014 — 2015
Arbeiten aus HFT The Gardener
Digital prints, billboards
HFT The Gardener is a project comprising multiple bodies of work by the fictional character Hillel Fischer Traumberg. Traumberg is an algorithmic high-frequency trader (HFT), who experiments with psychoactive drugs, and explores the ethno-pharmacology of over a hundred psychoactive plants.
He uses gematria (Hebrew numerology) to discover the numerological equivalents of the plants' botanical names with companies in the FT Global 500 Financial Index. He communes with the traditional shamanic users of these plants whose practices include healing, divining the future, entering the spirit world, and exploring the hallucinatory nature of reality. Traumberg develops a fantasy of himself as a techno-shaman, transmuting the spiritual dimensions of the universe and the hallucinogenic nature of capital into new art forms. He becomes an "outsider artist" whose work is collected by oligarchs and bankers, the world of global capital in which he began.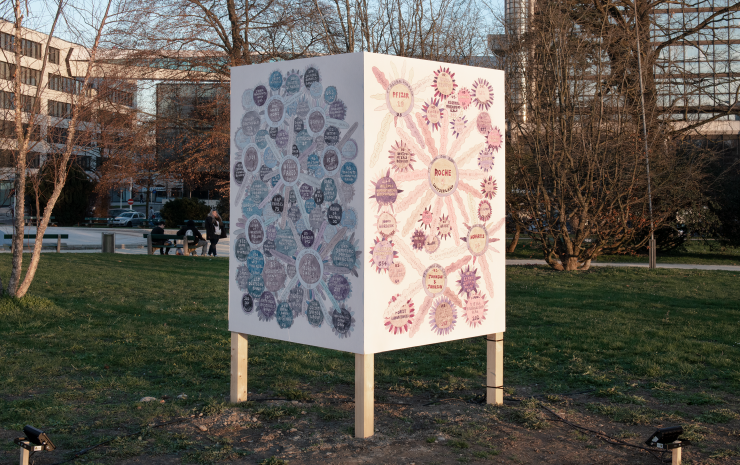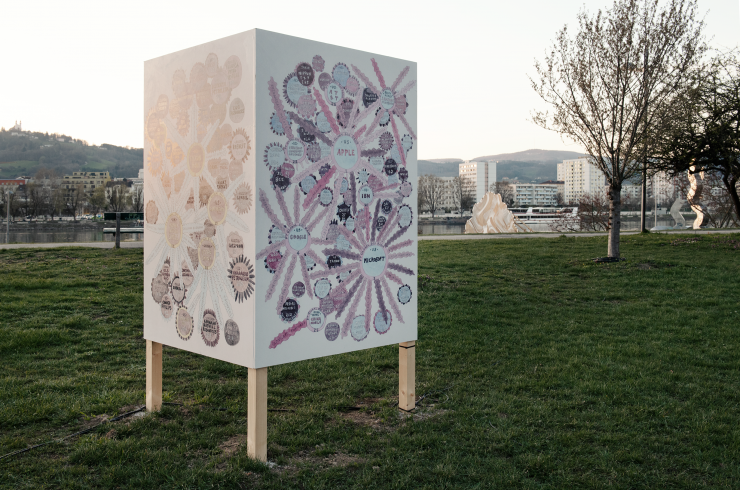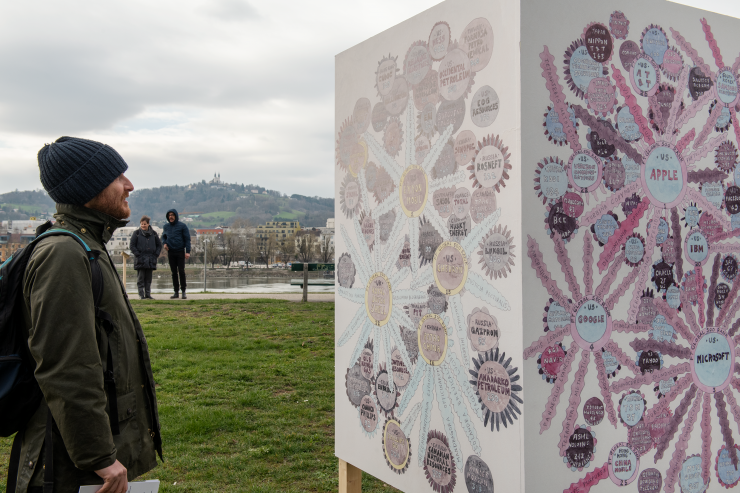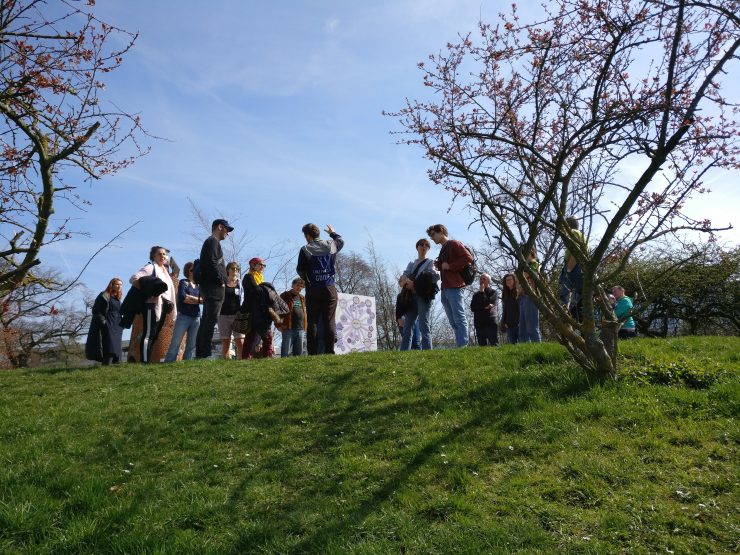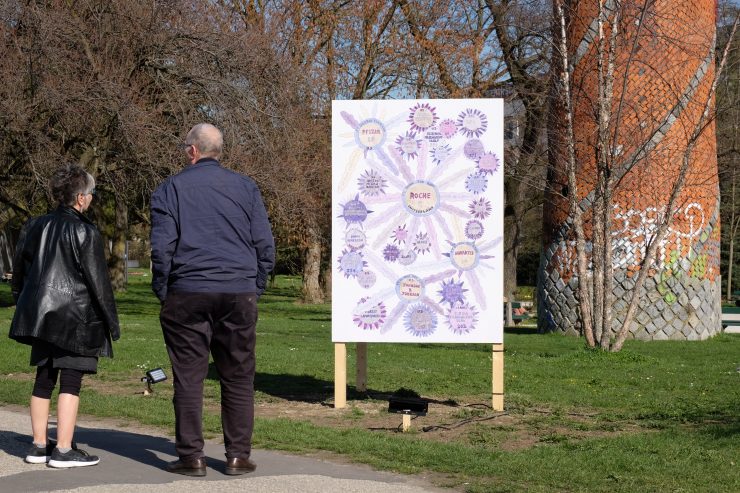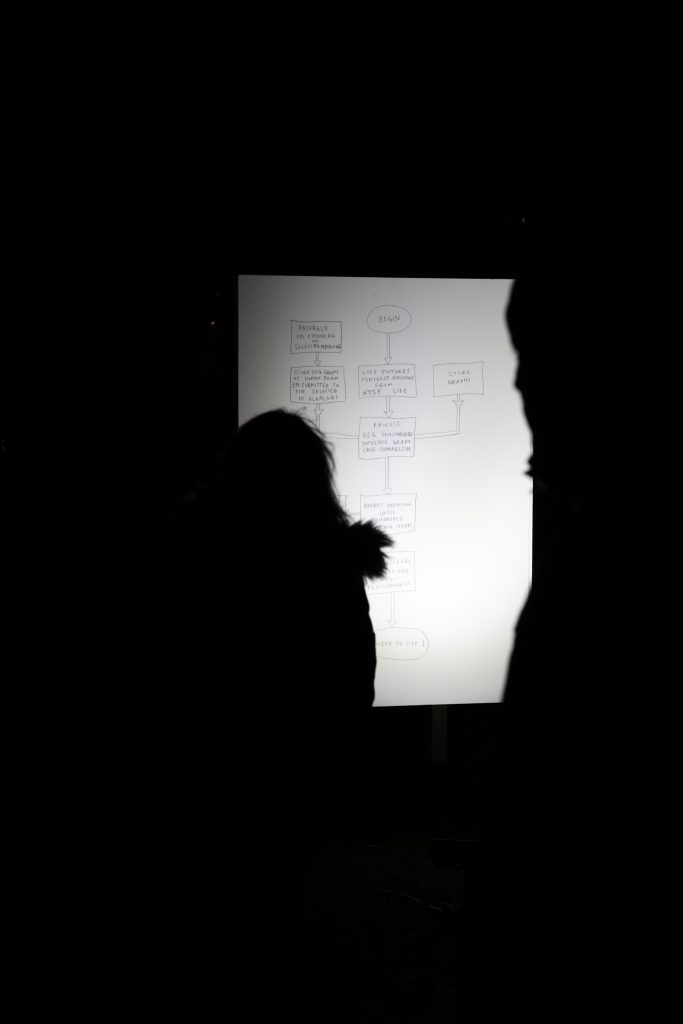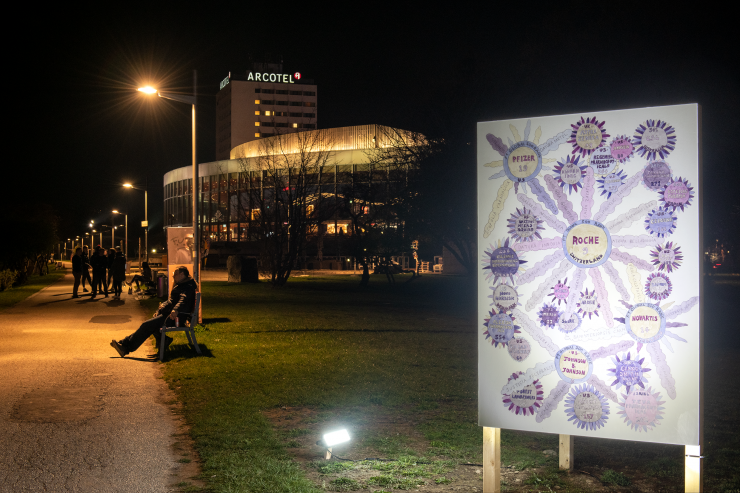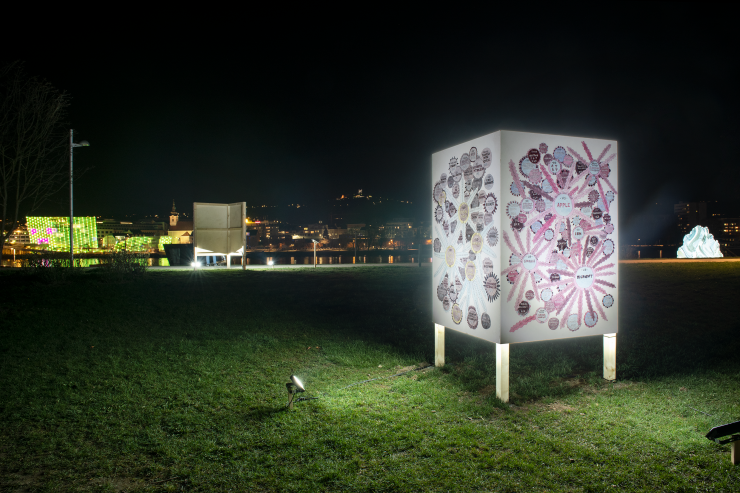 ---
Suzanne Treister (*1958) lives and works in London. She is considered a pioneer in the field of digital and new media art and has been developing fictional worlds and organizations since the early 1990s. Her projects often span several years and comprise fantastic reinterpretations of given taxonomies and histories that examine the existence of covert, unseen forces at work in the world. An ongoing focus of her work is the relationship between new technologies, society, alternative belief systems and the potential futures of humanity. Her works can be found in collections such as Tate Britain, Science Museum London or Centre Pompidou in Paris.