Jamie Allen & Bernhard Garnicnig, 2014 — ongoing
SHIPPING: MY HOLY NACHO – Delivery (estimated)
SHIPPING: MY HOLY NACHO – Reception (estimated)
Transport crate, online services, industrial production, and shipping and logistics processes
What exactly happens when you click the "submit" button in a browser? Will a factory worker be set to action in distant land? Will a power outage be caused in a small town near a datacenter? Will the global economies be affected? There is so much power in the action of a "click", to move people, money, mountains, materials, art. This work energizes and employs digital labour, production, presence and materiality, as well as the ways we create and contextualize "cultural objects".
My Holy Nacho is a durational, transactional and transnational ritual that has been underway since 2014. It exists as an exchange between two people – Jamie Allen and Bernhard Garnicnig – who enjoy misunderstanding one another, using the gaps in electronic media communications to create an artwork. For My Holy Nacho, a single object was sent to different manufacturers and workshops to have various "processes" applied to it. Each process was chosen, in secret and in turn, by the collaborating artists. Resulting in a sculptural object, the work is built from broken transmissions and mistranslations that occur online — even the title of the work is the result of a misunderstanding, it is derived from mis-hearing the name "Moholy-Nagy"; a mumbled mispronunciation in a Canadian accent to an Austrian not-so-native speaker.
The anxious anticipation with which we wait for any delivery — a truck, van, bike or drone coming to gift us a parcel — is fueled by the imaginative interplay between on-screen clicks and keyboard taps, and a physical world inconsistently girded by logistical systems. How did that get here? The logistical goo of everyday life is nudged by the delivery, by the ephemera of post-digital personal and professional shipping and receiving: "track your package", "monitor shipment", "where's my stuff?" These everyday dramatic arcs encircle the repeated, but always non-identical, non-events of delivery and reception. For Linz FMR we produce an ephemeral moment. A project that began as a game of not-knowing, My Holy Nacho, a thing originally produced as a double-blind, one-click to-and-fro volley, ends with a null delivery, without receipt, without reception. The address and destination are unknown to both organizers and artists, and the no-thing never arrives as a non-event. Where it will go? Will it ever get there?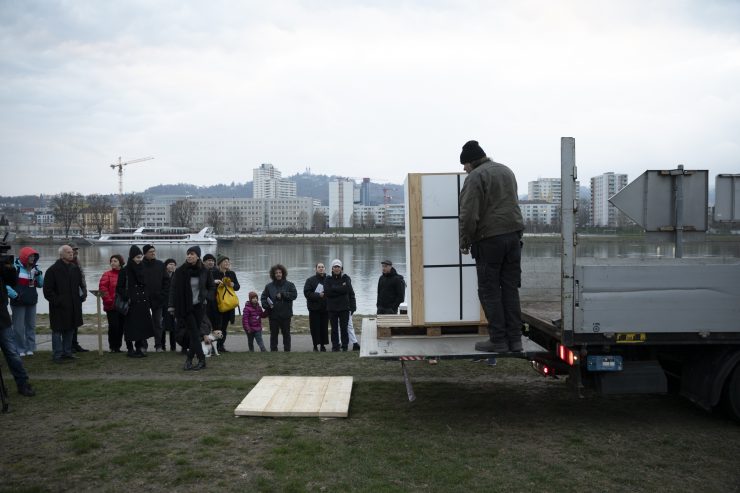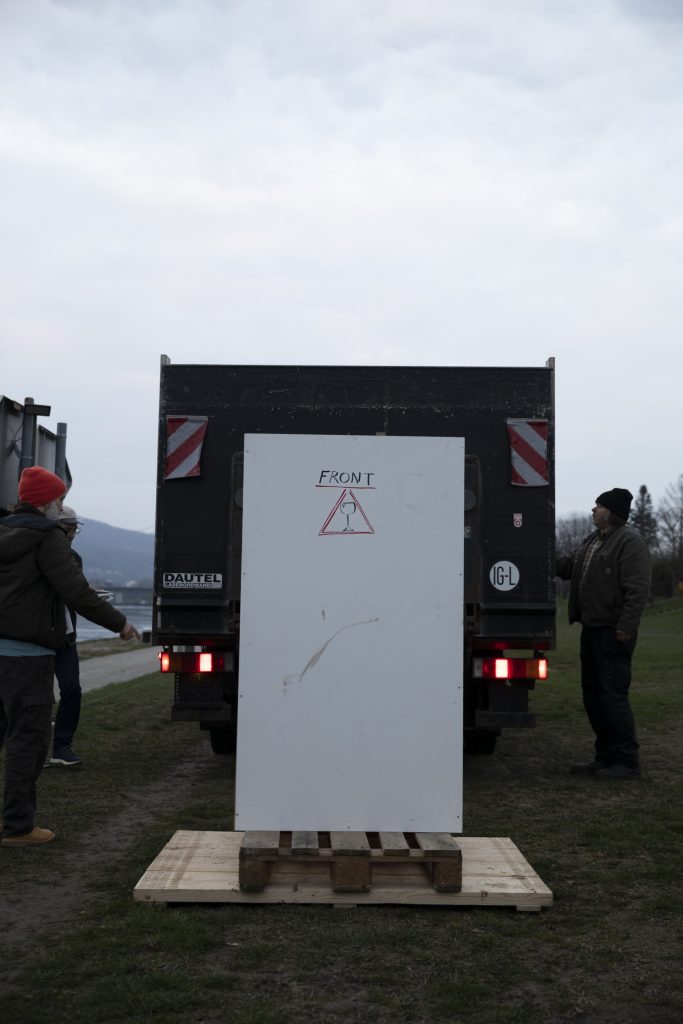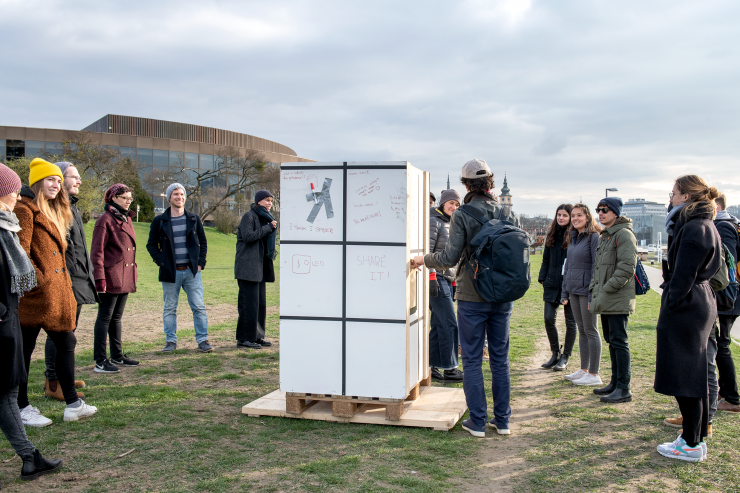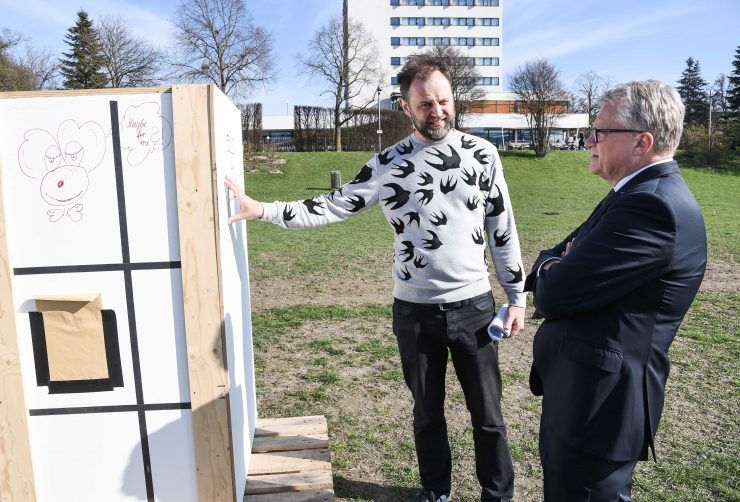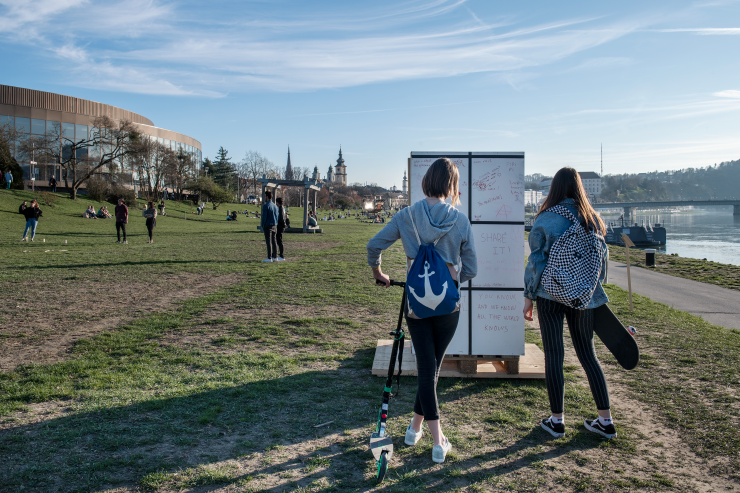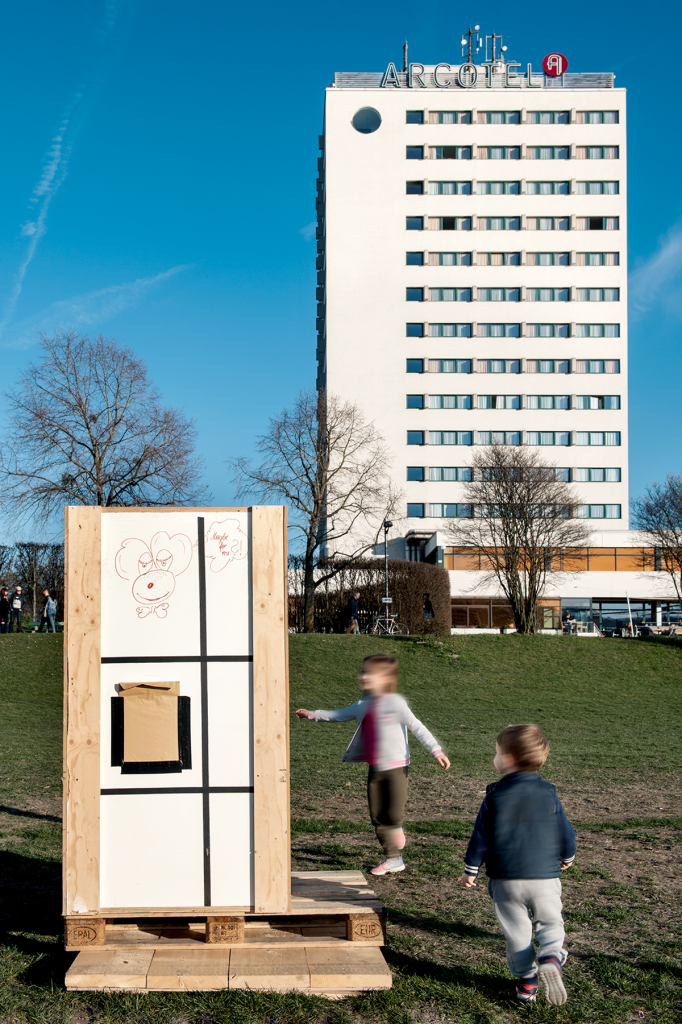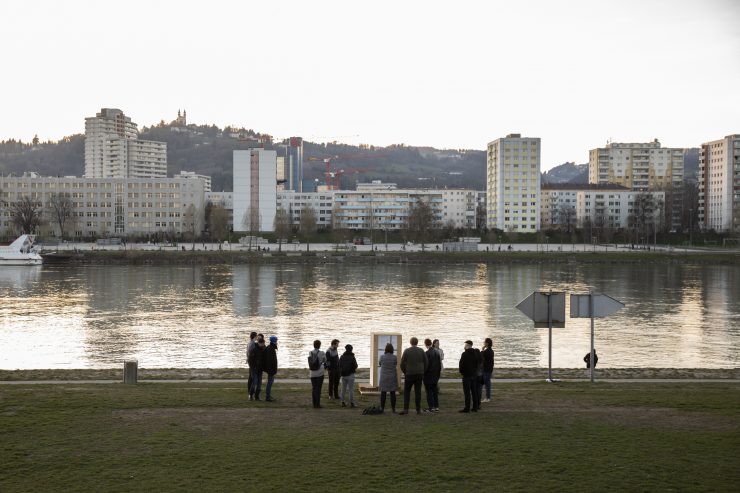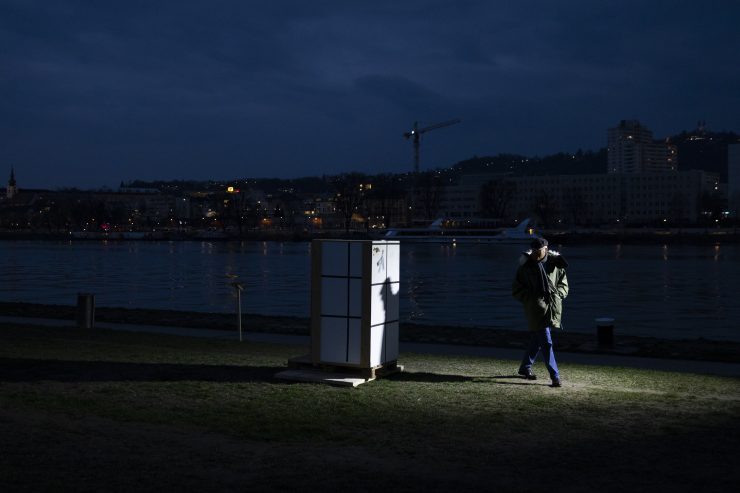 ---
Jamie Allen is a Canadian-born artist and scholar, who likes to make things with his head and hands — experiments into the material systems of media, electricity, and information as artworks, events, and writing. He attempts to recompose the institutions he works with, in ways that assert the importance of generosity, friendship, passion and love in knowledge practices, like art and research.
Bernhard Garnicnig is a research artist with a background in media design based in Basel and Bregenz. His current work focuses on the digital occupation of institutionality as artistic practice. Garnicnig is the founding director of the Palais des Beaux Arts Wien and co-founder of the Bregenz Biennale.
Since 2011 they are the editors of the online journal "continent".
bernhardgustavanton.com & jamieallen.com