Hybris, 2019
Please send slower for present
Digital archive, actions in urban and digital space, audio installation, light boxes
Delivery is changeable, but content is not negotiable.
It is the only one of its kind: the whale that sings on the unusual frequency of 52 Hertz and thus cannot or does not want to communicate with any other whale. Independent of all others, the mammal moves alone through the depths of the Pacific Ocean and is only occasionally captured by the U.S. Navy hydrophones.
The 52-Hertz whale, often referred to as the "loneliest whale in the world",  serves the artists as a symbol of the phenomena of current, failed communication in digital contexts: ghosting, benching, or bread crumbing.
Through an open call, famous last words, desired messages and never-sent sentences were collected, sonified and pitched to another frequency by the artists. In order to overcome the collective digital heartsickness, the collected messages are projected onto the whale via their playback and led into the depths of the oceans. What follows is emotional enlightenment.
During the last four weeks the artists explored the natural space of the city of Linz: every day a so-called #picrun was jogged and a resulting letter was uploaded into the digital world. With the opening of the festival, the sentence is completed live, the connection between the natural and the artificial ends, and becomes part of the digitally imprinted transience on the Instagram Accounthybris0815. The sentence, with its lengthy creation process, functions as a counterpart to the transience of our digital mode of communication, which is characterized by transmission within seconds, but does not always lead to better communication.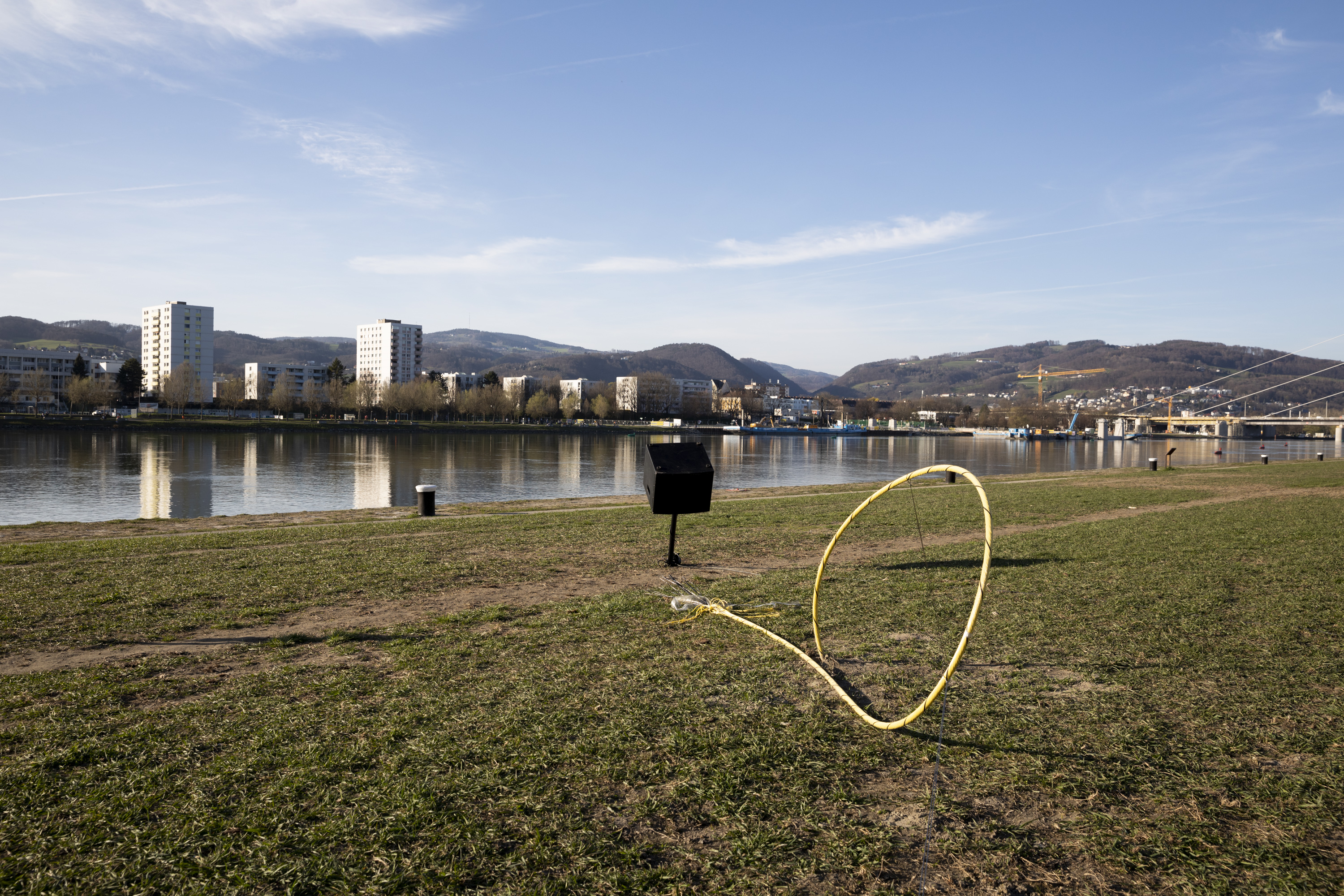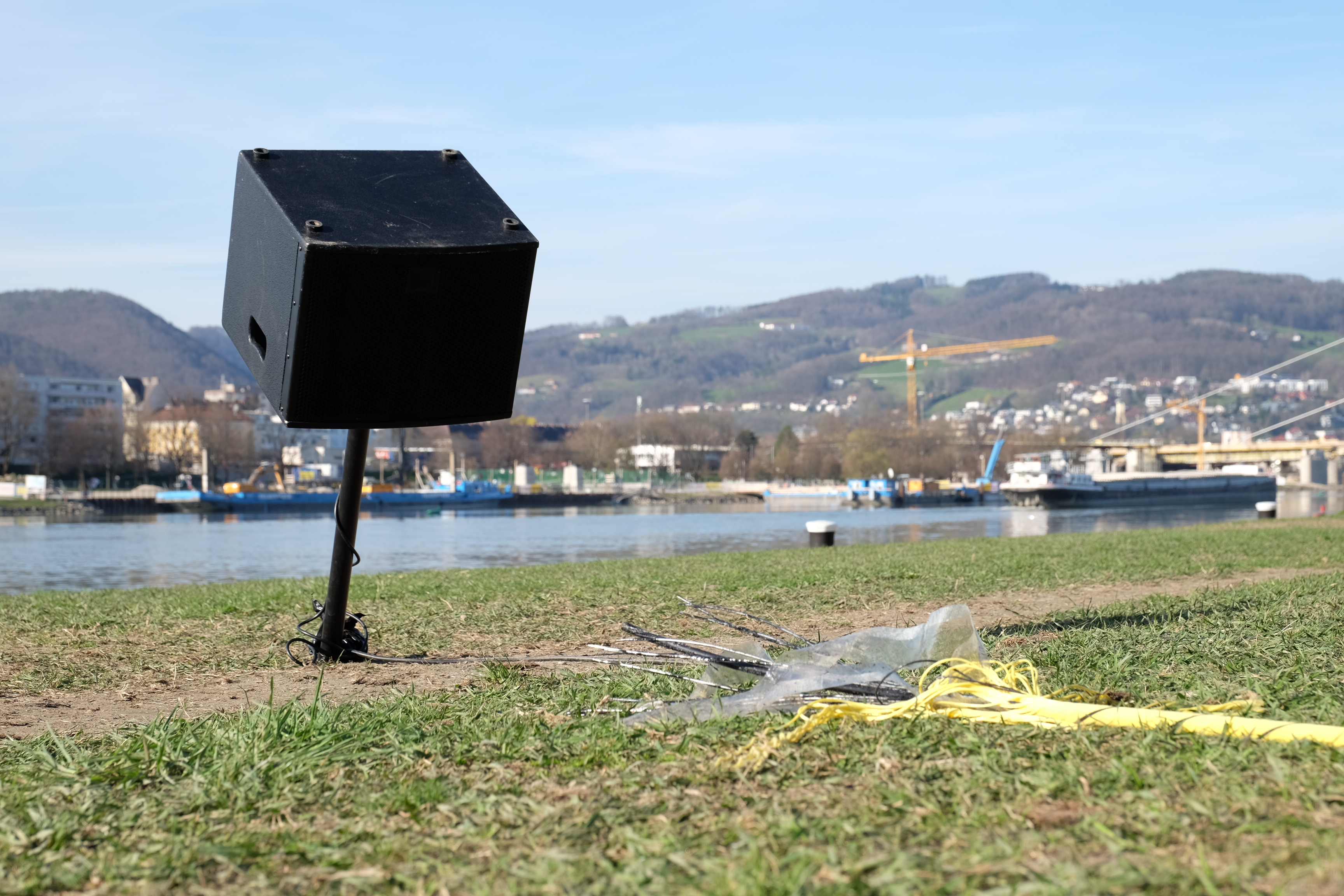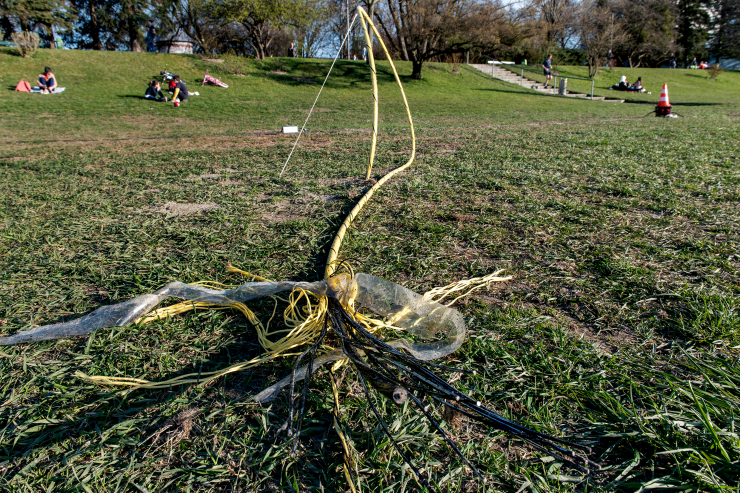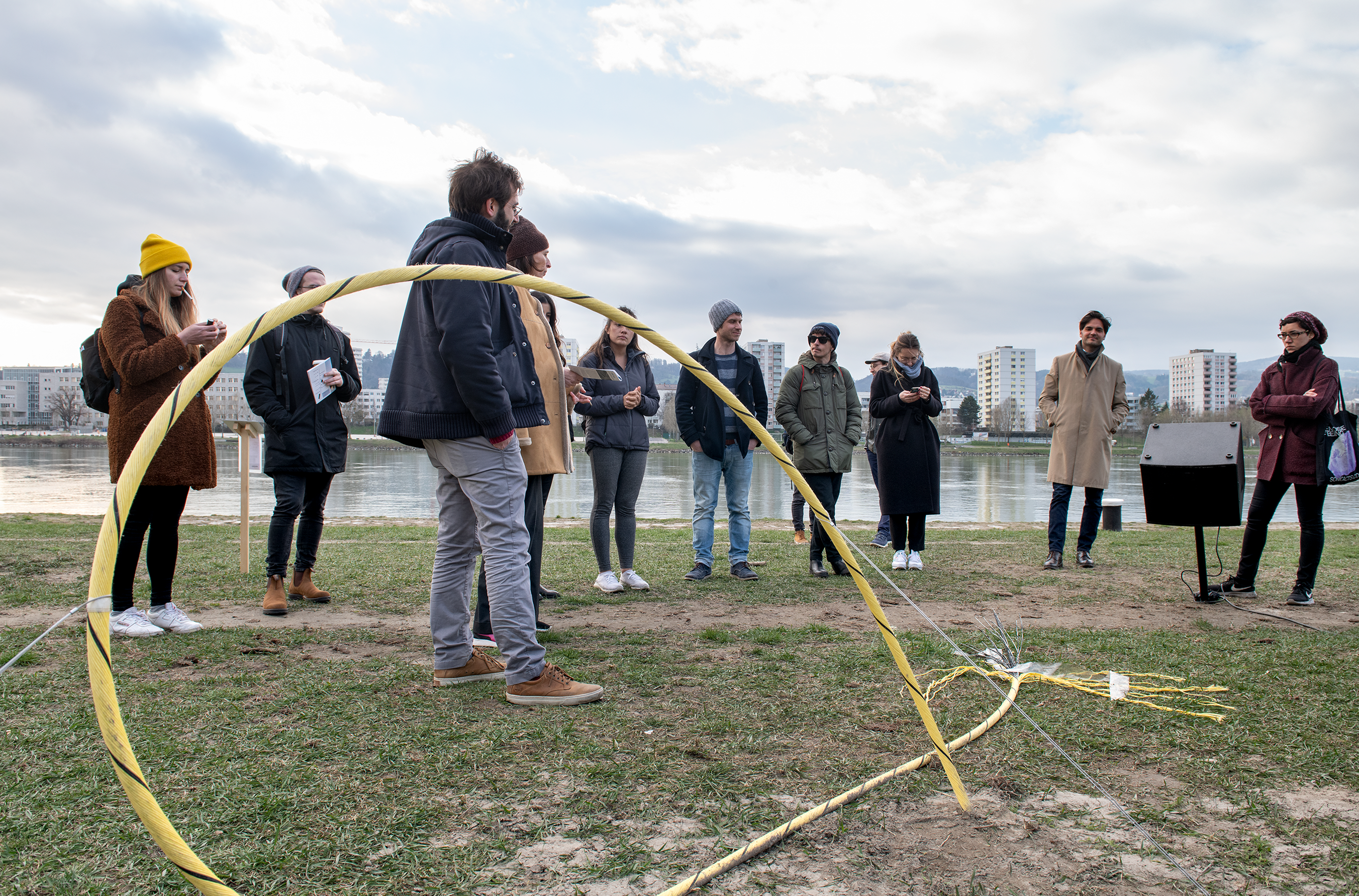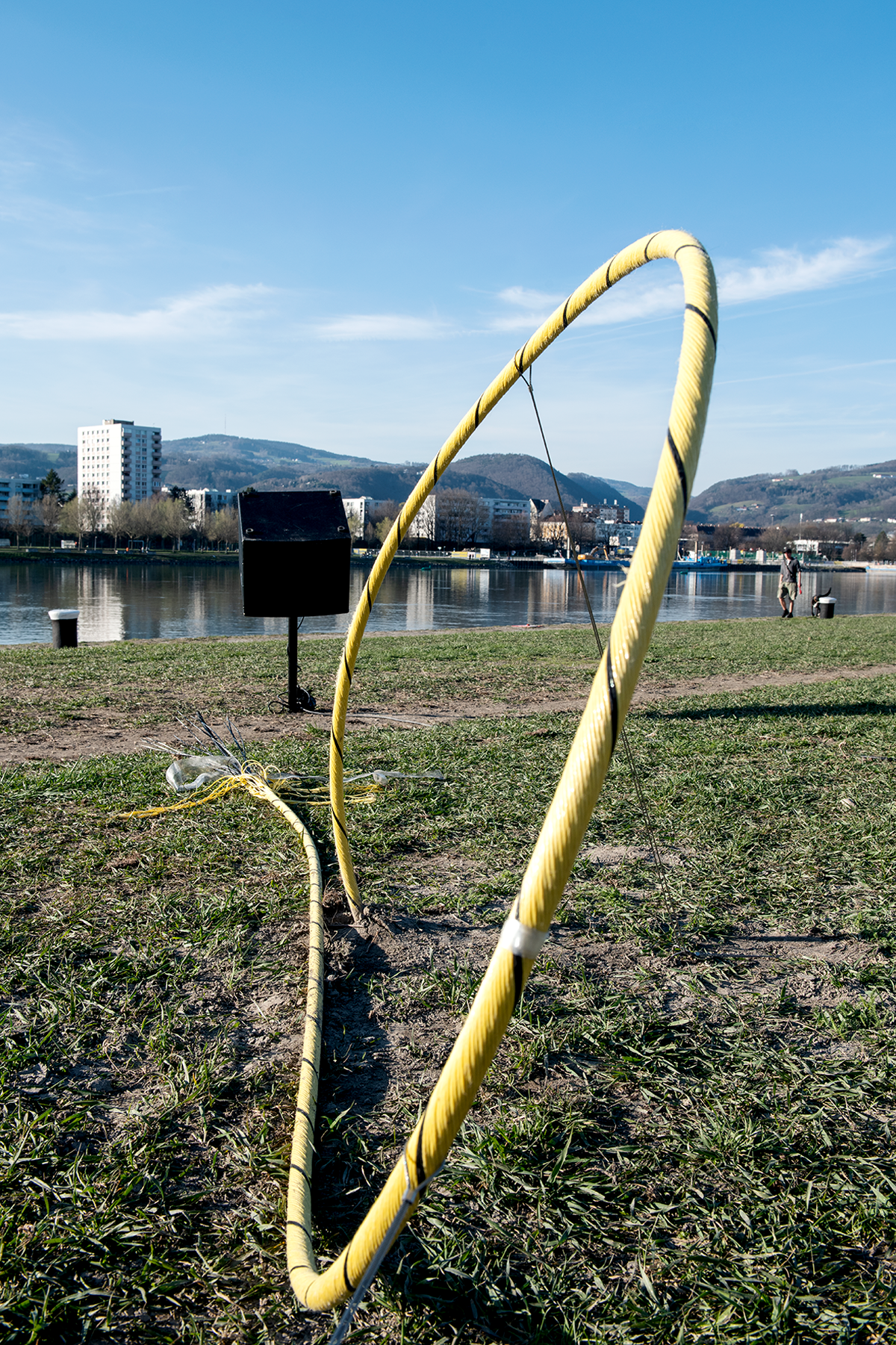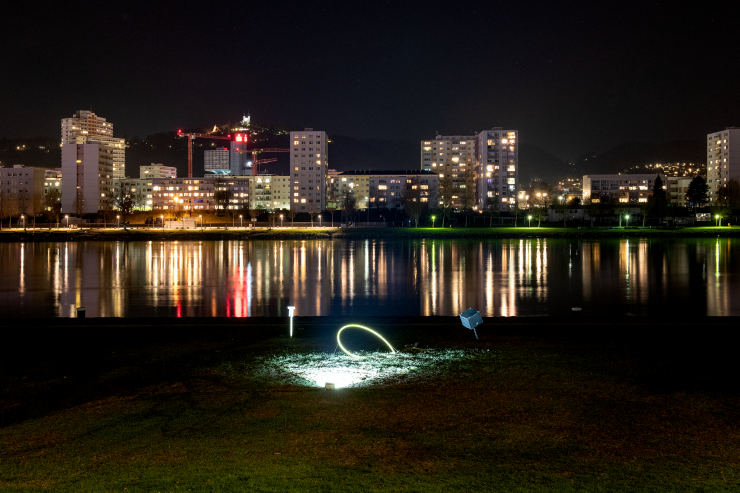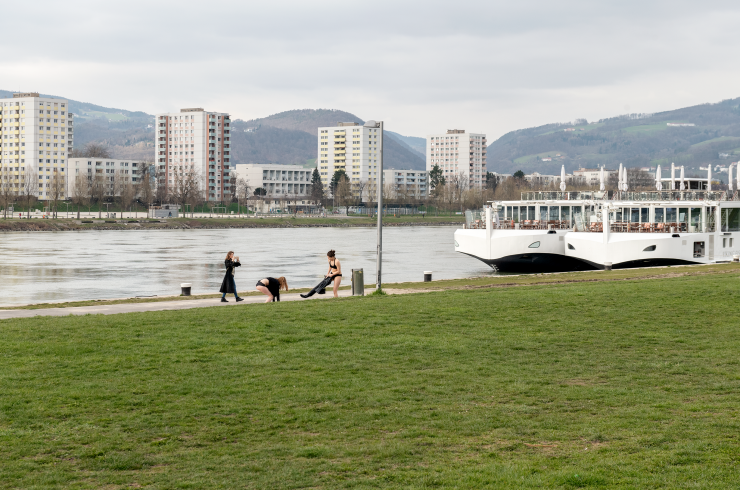 ---
Hybris is an art collective founded in 2016 by Natalia Jobe, Theresa Hoffmann and Felizitas Hoffmann. It arose from their passion against the disturbingly narcissistic representation of art, which seems to be increasingly consolidated in social media. Jobe, Hoffmann and Hoffmann approach this topic from different artistic backgrounds, but with a common goal: to revive the art world with a unique satirical perspective on its transformation: "Watch out for Hybris because they are about to defy the norm."