Clement Valla, 2010 — ongoing
Postcards from Google Earth
Satellite imagery, Print on PVC Plane, wood construction, casing pipe
Postcards from Google Earth is an ongoing project in which the artist Clement Valla collects images from Google Earth, 3D representations of Earth based on satellite imagery. All images collected by Valla portray distorted renderings of streets and highways on which "the illusion of a seamless representation of the Earth's surface seems to break down". The algorithm that creates these images combines 2D satellite pictures with data from multiple databases. This regularly leads to misinterpretations in which bridges and causeways, are not recognized as standalone, unique objects in the landscape but rather seen as part of the horizontal texture of the terrain itself. According to Valla, "these images are not glitches. They are the absolute logical result of the system." These system errors are documented in a public image database available at postcards-from-google-earth.com.
Valla showed part of his archive at LINZ FMR 19 in a three-dimensional installation. The printed screenshot of the satellite image was overlaid onto the real terrain of the Donaulande on a wooden construction. The installation physically reproduced the algorithmic distortions of the original image from Google Earth. There, the territory and its algorithmical, virtualized representation merged back with the tangible characteristics of the Linzer terrain.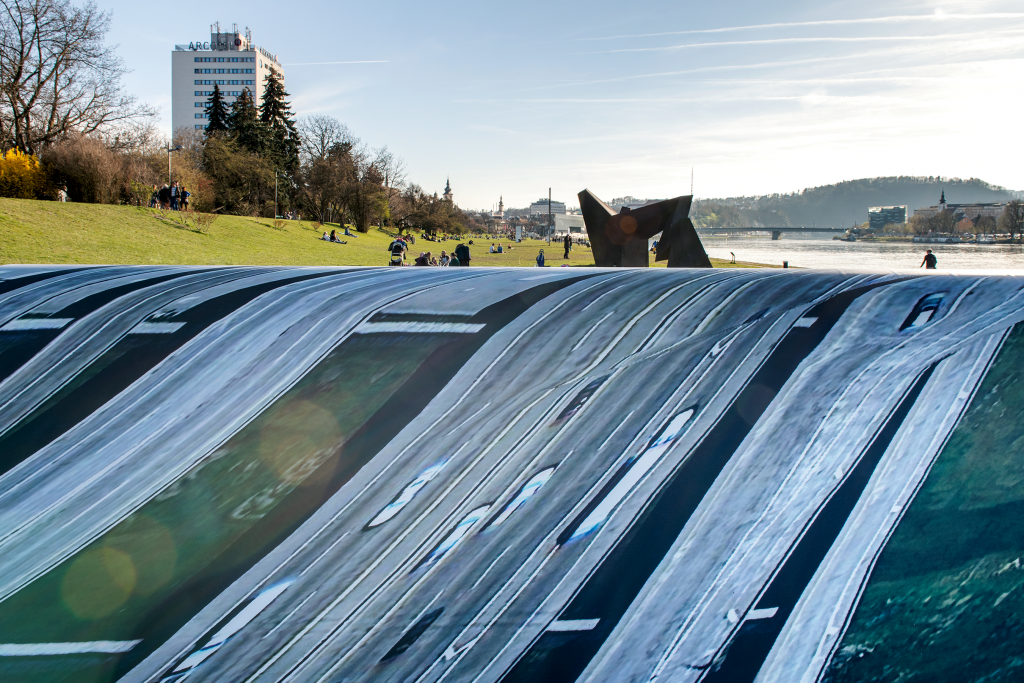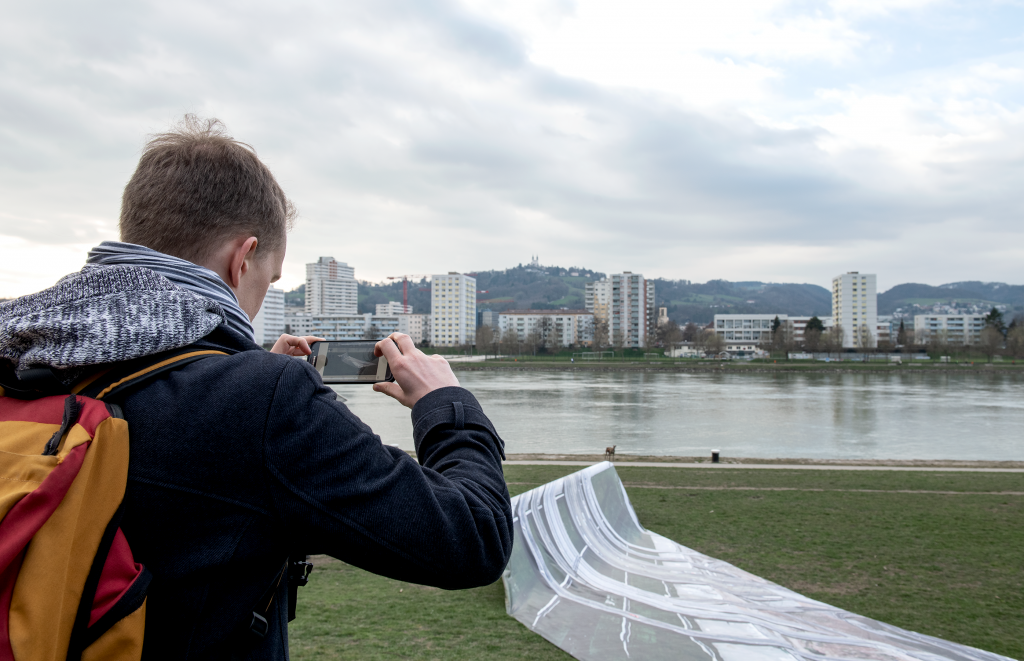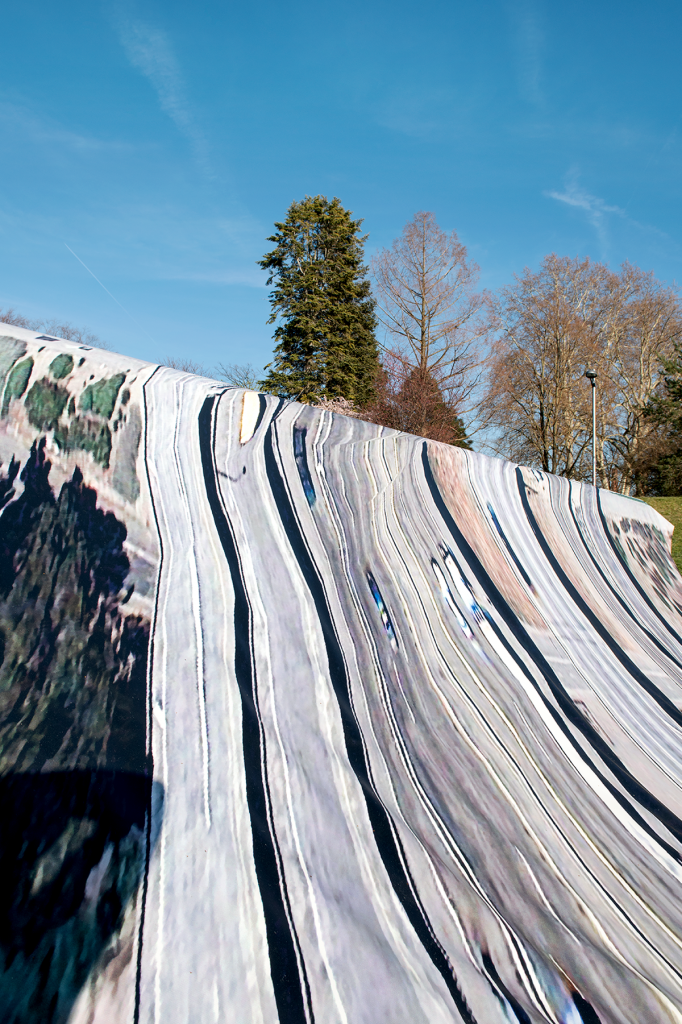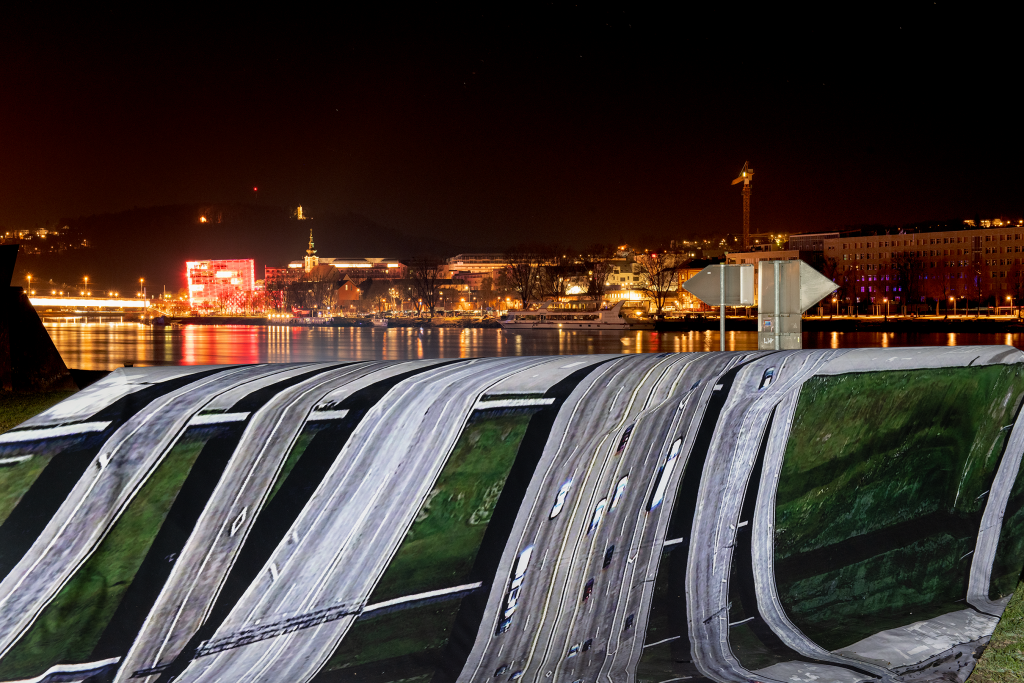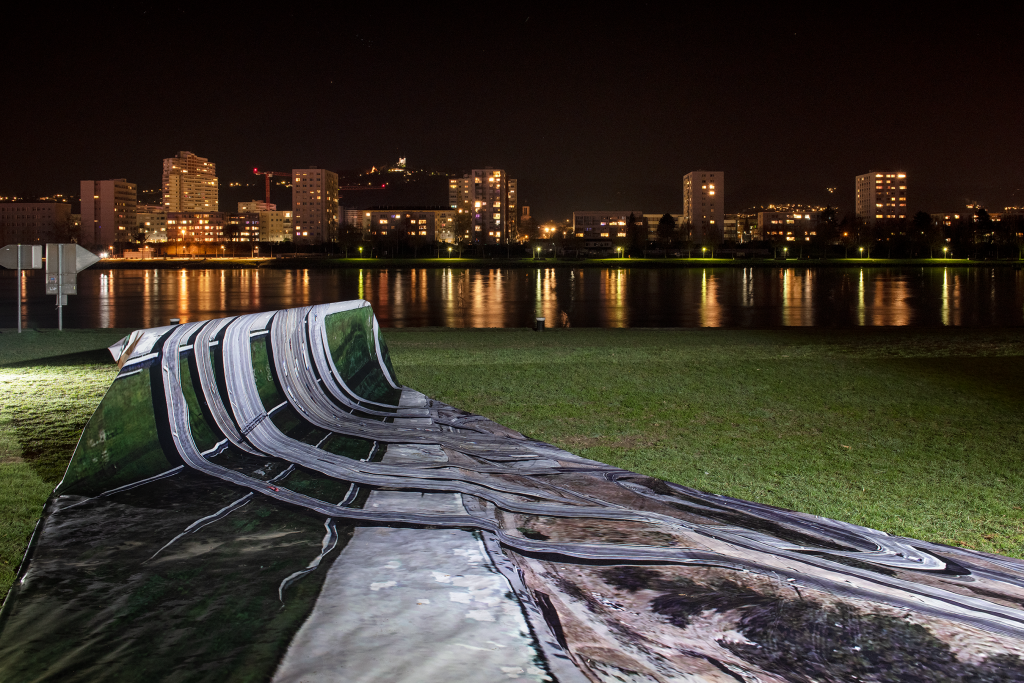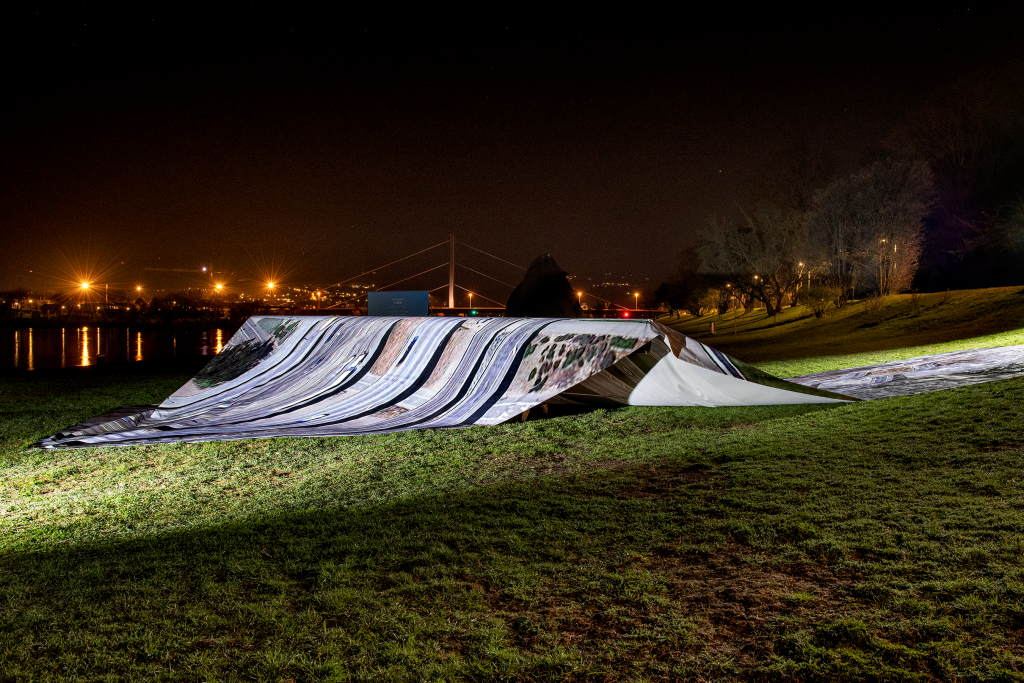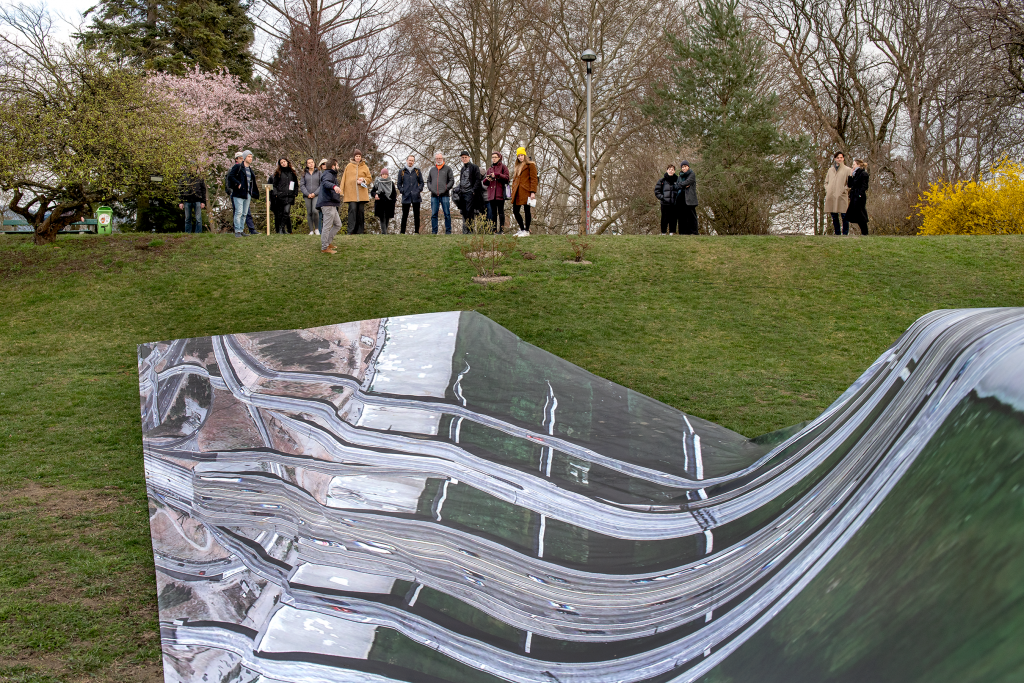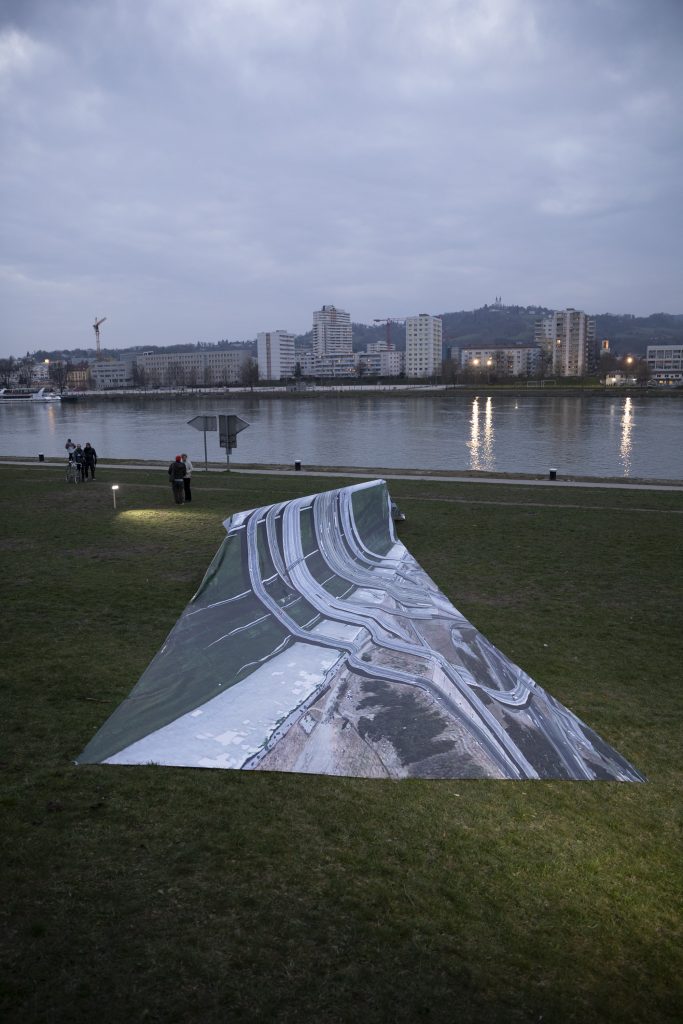 Clement Valla (*1979) is a New York-based artist whose work deals with the way in which systems of machine vision perceive the world and how automated image production connects people and things in ever more complex ways. His work has been quoted in magazines such as The Guardian, Wall Street Journal, TIME Magazine, El Pais, Huffington Post and Wired. He is currently an associate professor at the Rhode Island School of Design.