Matej Al-Ali & Tomáš Moravec, 2019
Shift (Linz edition)
Mobile video-sculpture
Shift deals with the very concept at the basis of the "moving image" and its spaces of action and reproduction.
The project involves a moving video-sculpture, a vehicle on wheels equipped with two video-projections on its extremities. The object was activated in a performative action that took place on a predefined trajectory through the Donaupark.
Through its action, the video-sculpture itself takes the role of a "cursor", a pointer of a virtual video-timeline that conceptually extends over the whole Donaupark. Thus the performance became an action that took place in two spaces, connecting the real space with the virtual one of the video. The physical interval corresponds with the length of this video timeline and accordingly, the performers take action in the two spaces at the same time.
Visitors were encouraged to follow the vehicle in order to see the full length of the video.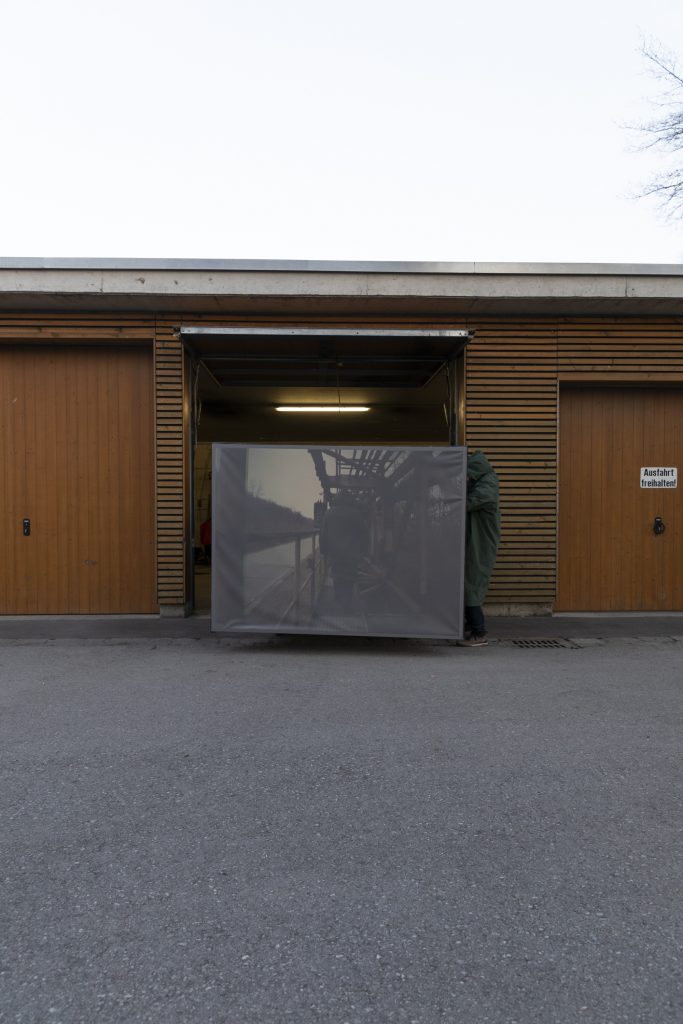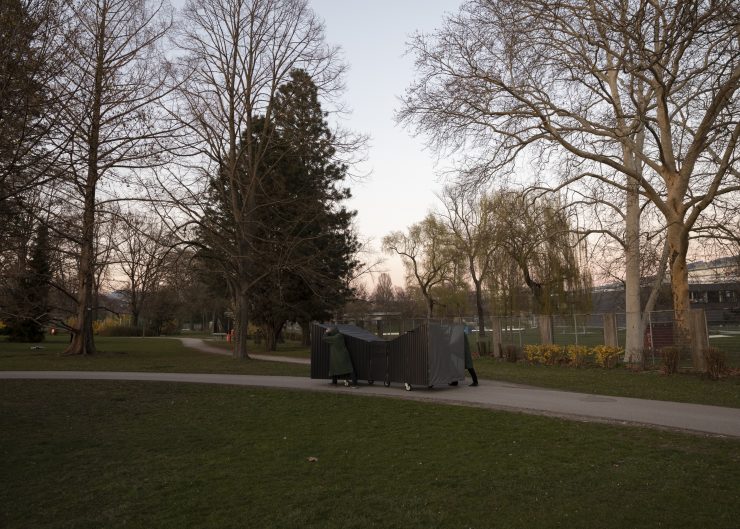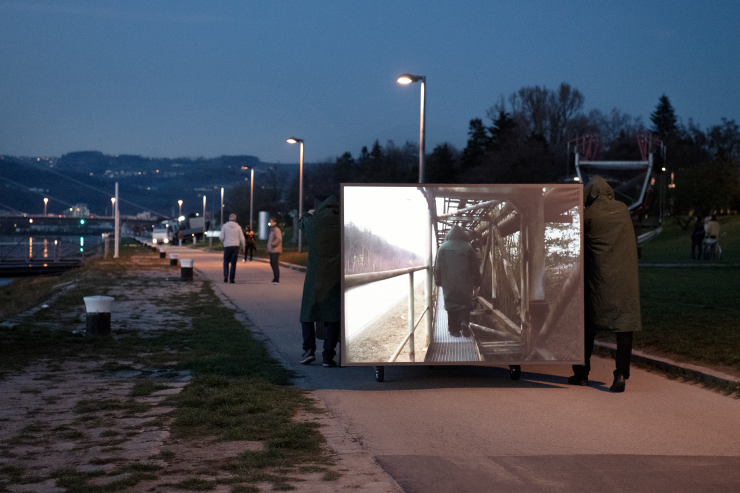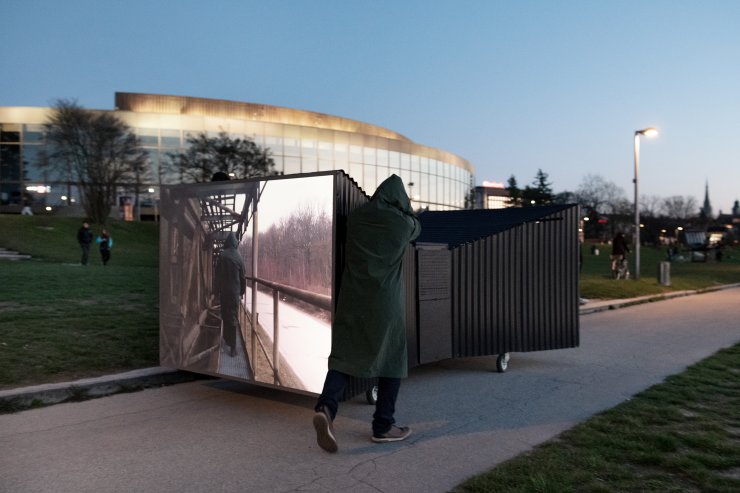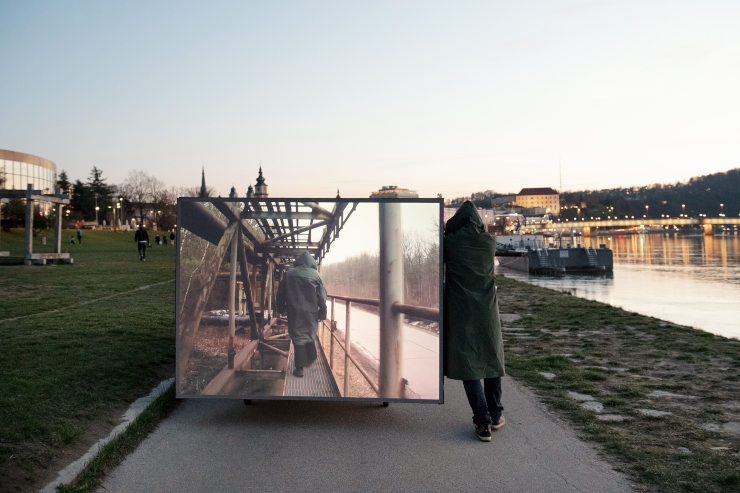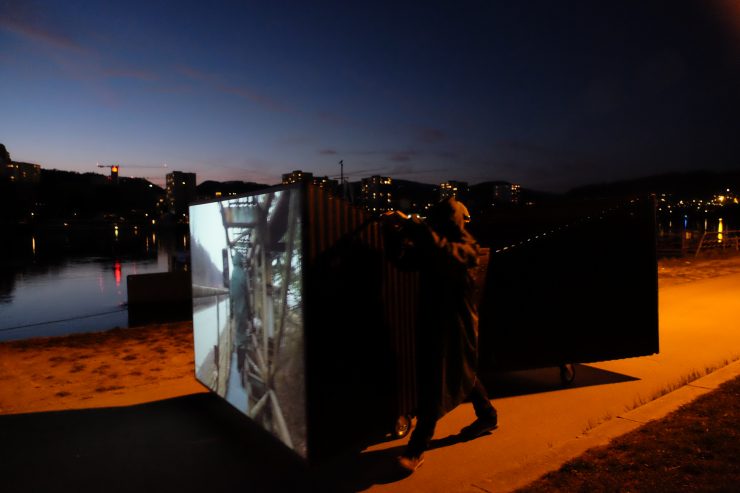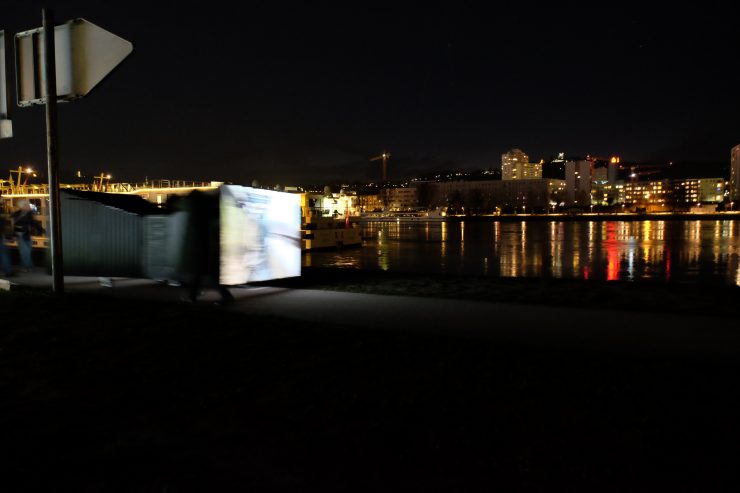 ---
Tomáš Moravec (*1985) studied at the intermedial department of the Academy of Fine Arts in Prague. In his works, he often creates specific spatial situations with the help of objects, videos and installations. Moravec also consistently reflects on the use of public space, among others together with Al-Ali.
Matej Al-Ali (*1985) studied at the Intermedia Confrontation Studio at the Academy of Arts, Design and Architecture in Prague. His work centres on exploring object mechanics, physical work and tactility.