Filippo Minelli, 2014 — 2017
The Intimate Enemy
Found digital images, archive, WiFi Hotspot, advertising displays

The Intimate Enemy is a research project about digital landscapes and contemporary forms of identity-building. Minelli focuses on internet-based propaganda of the Islamic State (Daesh) created or diffused by Isis fighters and supporters since the declaration of birth of the Caliphate in 2014 and through 2017. The work is an archive of over 1.000 propaganda images collected from social media accounts linked to the Islamic State in Syria and Iraq.
Avoiding violent scenes, The Intimate Enemy, focuses on the typical aspects of the wider online dialectic communication through memes. The visual material is created to troll enemies, ethnic minorities or the Iraqi central government. Its language attempts to normalize violence and expose Western hypocrisy with the aim of increasing followers and supporters. The adopted communication strategies aim to increase the attractiveness of the IS for potential international sympathizers. A young target group is deliberately addressed which, statistically speaking, is most exposed to the inequalities caused by globalization and capitalism.
For LINZ FMR, Minelli presented his archive through a series of digitally-printed promotional displays. The installation marked the area in which it was possible to view the entire archive over WiFi using a personal device.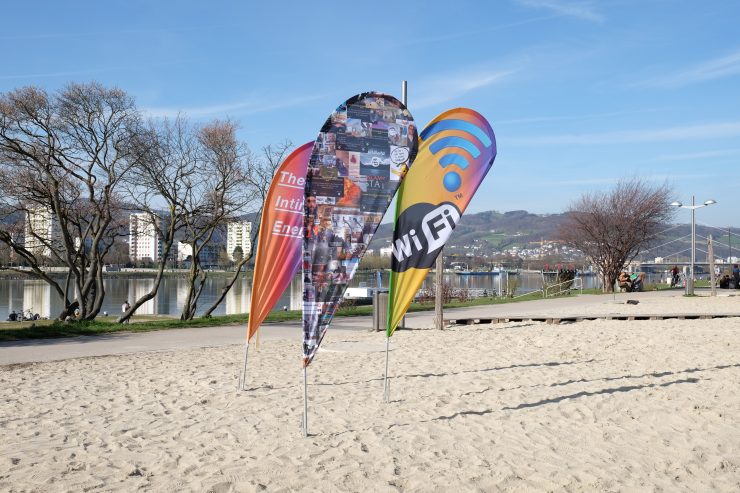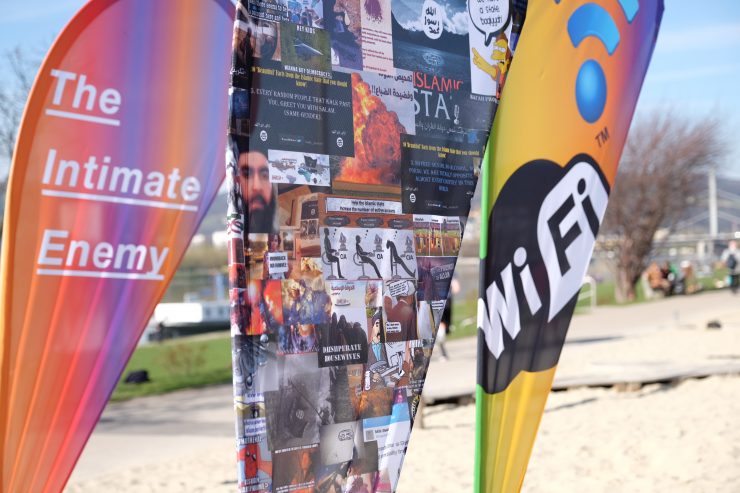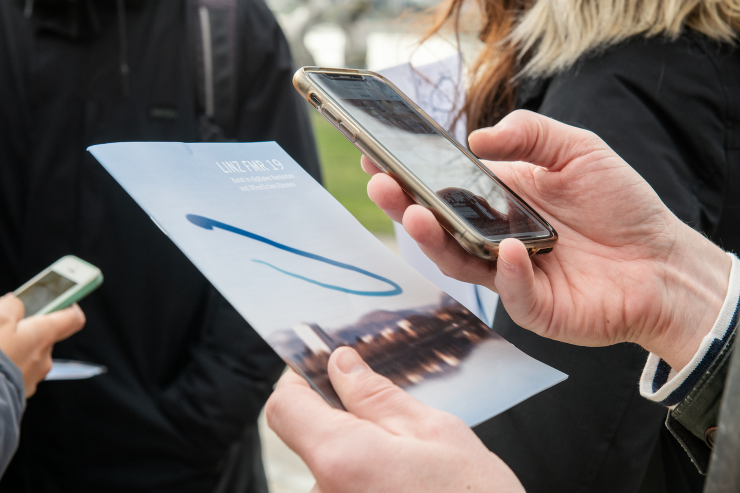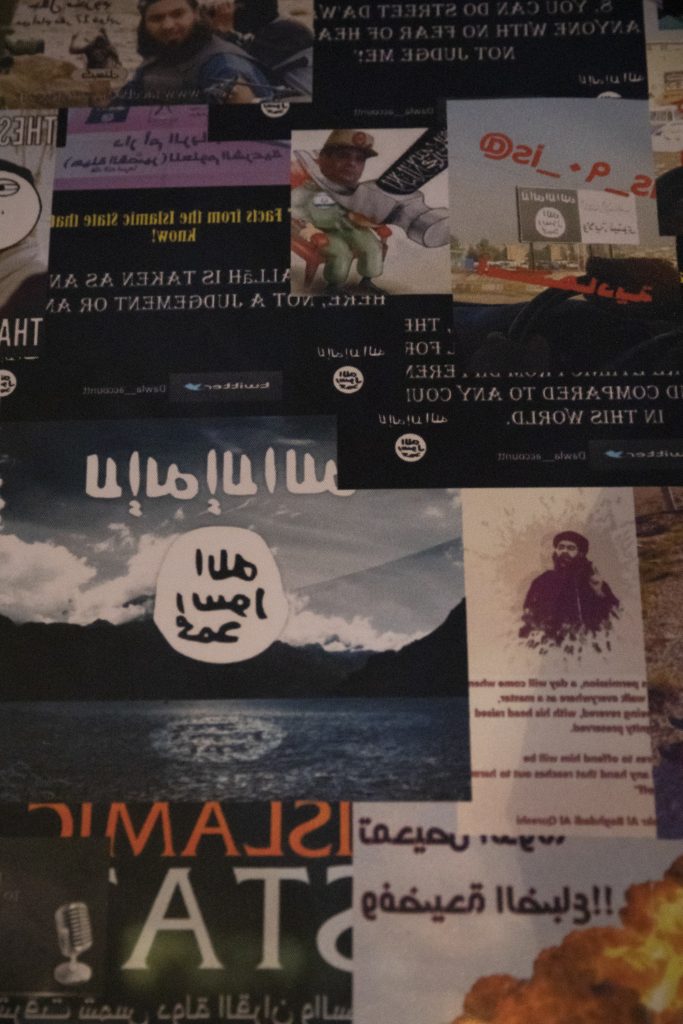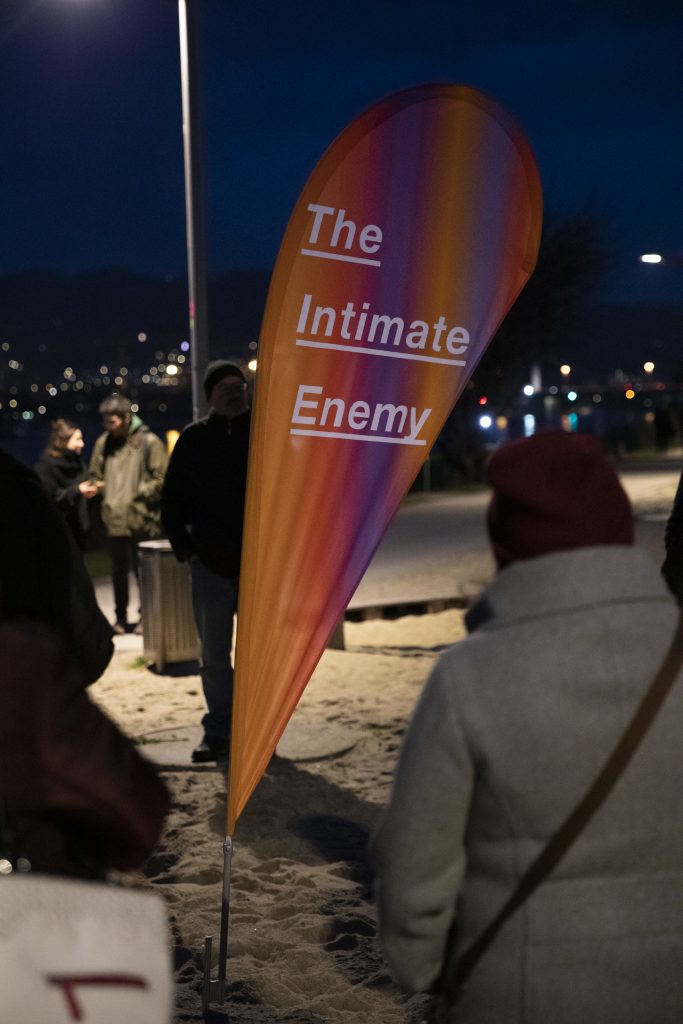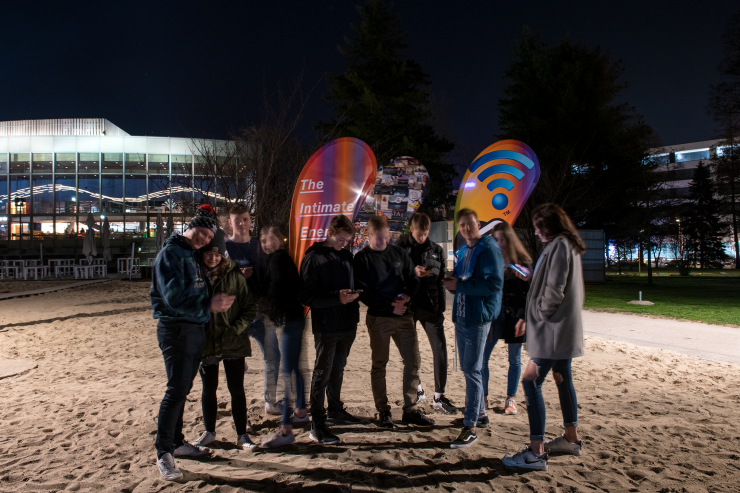 ---
Filippo Minelli (* 1983) is an internationally active contemporary artist who analyses and researches landscape, politics and communication to create installations and performances documented by photography and video. His work is based on a nomadic practice that focuses mainly on peripheral geographic areas.