SYMPOSIUM on the edge of digital ephemerality
Thursday, March 28, 2019, 2 p.m.
splace am Hauptplatz, Hauptplatz 6, Linz
With Helena Schmidt (Bern University of the Arts), Vincenzo Estremo (Nuova Accademia di Belle Arti, Milan) Artist Collective Hybris (Wien, Munich, London), Moritz Pisk (Moderation)
The LINZ FMR 19 Symposium was dedicated to digital transience. Data of all kinds circulate at high speed, files race around and are permanently available – everything is always online now, everything seems to be tangible and present at all times.
But the rush of raging availability also lets the ephemeral, the fleeting, come to the foreground in a new light and become more and more present. Social networks, data collections or entire information chains can, at least superficially, evaporate and disappear as quickly as they have arisen. The perceived continuity meets blurred short-livedness, digital time structures often tick differently.
Artistic and scientific inputs, a guided tour of the exhibition, and an Open Round Table followed the structures of disappearance and carefully groped their artistic and political relevance.
Participation in the symposium and the included special tour was free of charge.
Schedule:
2:00 pm – Opening, Inputs, Statements
3:30 pm – Special guided tour
5:00 pm – Open Round Table, Drinks, Open End
===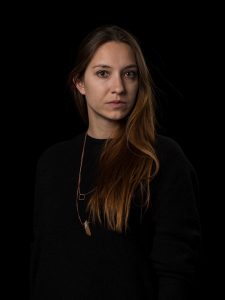 After studying art education, art history and visual communication in Bern, Vienna and Graz, Helena Schmidt is currently doing her doctorate at the Academy of Fine Arts in Vienna on the concept of "poor images" (after Hito Steyerl). She currently lives in Zurich and has been working as an assistant in Master Art Education at the Bern University of the Arts since 2015. In addition, she works as a teacher (talent grant at Hofwil Gymnasium and HKB), as a freelance graphic designer and in various cultural mediation and exhibition projects (Schilcher Slam, Vitamins of Society, HKB SCHAUFENSTER, HKB Cabane B).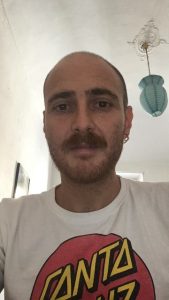 Vincenzo Estremo is a Ph.D. in Audiovisual Studies: Cinema, Music and Communication at Udine University and Kunstuniversität Linz. Vincenzo has studied History of Art at "Carlo Bò" University Urbino. He has been an employee of an Auction Sale House and worked for different art-institutions in Italy and in Europe (Vessel; Neon; Van Abbemuseum; Atelierhaus Salzamt Linz; Museo Do Chiado; etc). He is at the moment lecturer for NABA (Nuova Accademia Belle Arti Milano), an independent curator and an art writer. Recently he edited (together with Francesco Federici) the book Albert Serra. Cinema Arte e Performance (2018), and (together with Alessandro Bordina and Francesco Federici) the volume Extended Temporalities. Transient Visions in the Museum and in Art (2016). His peer-reviewed essays have been published by Cinergie, Ekphrasis Journal, Imago, and Scenari, other writings have appeared in Arte e Critica, Mousse Magazine, Juliet and in artist books and museum catalogues. Together with Simone Dotto and Francesco Federici he edits the book series "Cinema and Contemporary Art" for Mimesis International, Milano. He is chief editor for Droste Effect Magazine and has been awarded as young writer in 2009.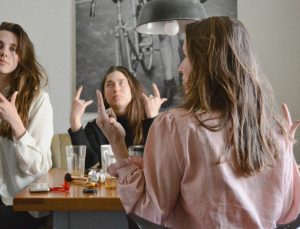 Hybris is an art collective founded in 2016 by Natalia Jobe, Theresa Hoffmann and Felizitas Hoffmann. It arose from their passion against the disturbingly narcissistic representation of art, which seems to be increasingly consolidated in social media. Jobe, Hoffmann and Hoffmann approach this topic from different artistic backgrounds, but with a common goal: to revive the art world with a unique satirical perspective on its transformation: "Watch out for Hybris because they are about to defy the norm." instagram.com/hybris0815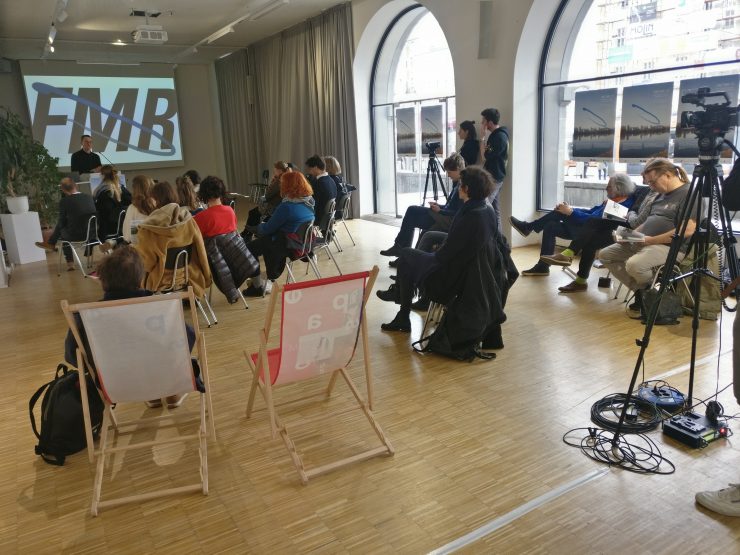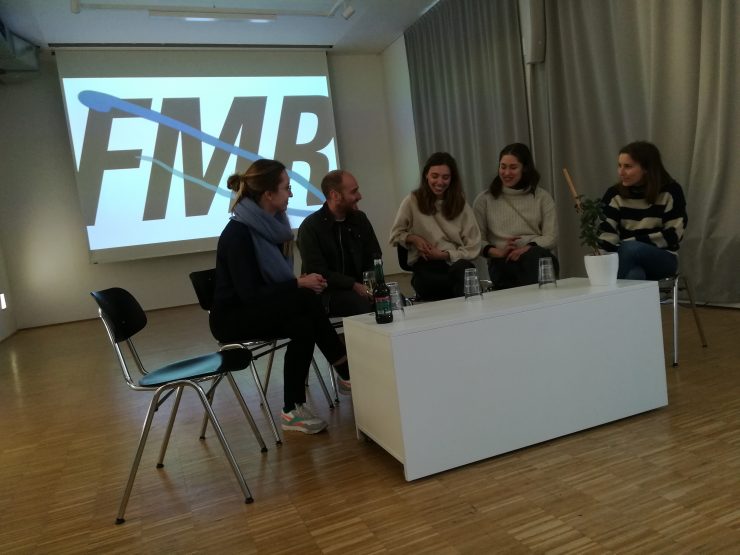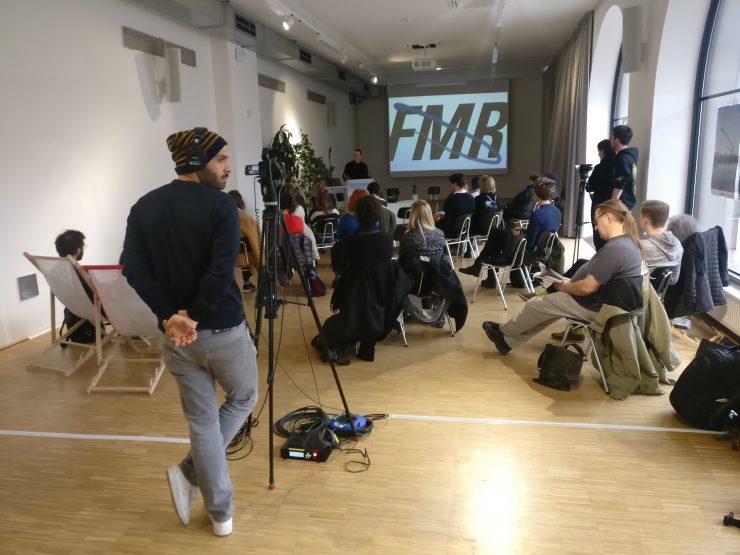 ===

Watch the presentations on dorftv.at