The Cool Couple, 2016 — ongoing
Karma Fails – Flying Mats® for LINZ FMR
Printed Yoga Mats, audio track, mp3 players
Karma Fails is the first chapter of Turbulent Times. Nothing happens in nice weather, a long term research project on the status of humanity in the manifold present crisis. Investigating the relationship between meditation, cognitive capitalism and the role played by apps, wearable tech and the practices of moodhacking, Karma Fails considers meditation to be a biopolitical tool: a set of practices and technologies aimed at increasing individual productivity.
Usually presented as a trendy and healthy attitude, this ancient practice has been completely emptied of its original values and turned into a means of labour-extraction and control.
Karma Fails tries to appropriate and "hack" meditation to turn it into a critical practice. The project unfolded in a series of actions and products: from a fake meditation studio called "Meditation is Visualization", the organization of alternative meditation lessons, to the design of custom gadgets such as the series of yoga mats titled Flying Mats®.
For LINZ FMR 19, The Cool Couple designed ten brand new mats that concentrate on the dichotomy between the dematerialized experience of the Internet and its hidden physicality. Combining Google Earth views that show what seem to be anonymous places with motivational sentences, the series addresses the backbones of the Internet, its energy consumption and environmental impact, and its deep connection with geopolitics.
Visitors were encouraged to use the yoga mats and mp3-players for this experience.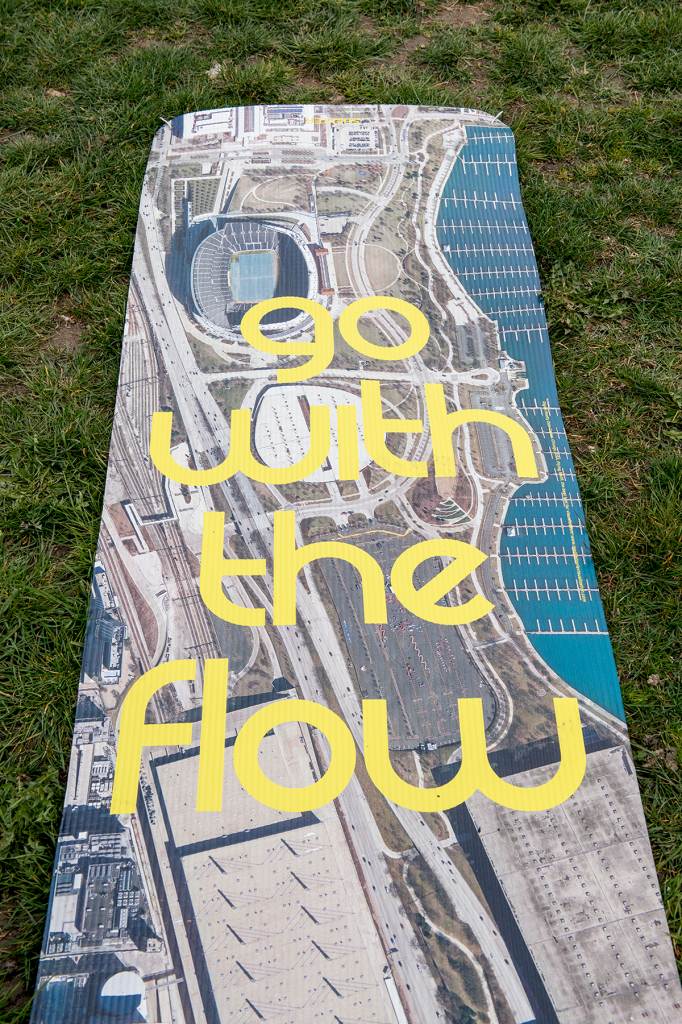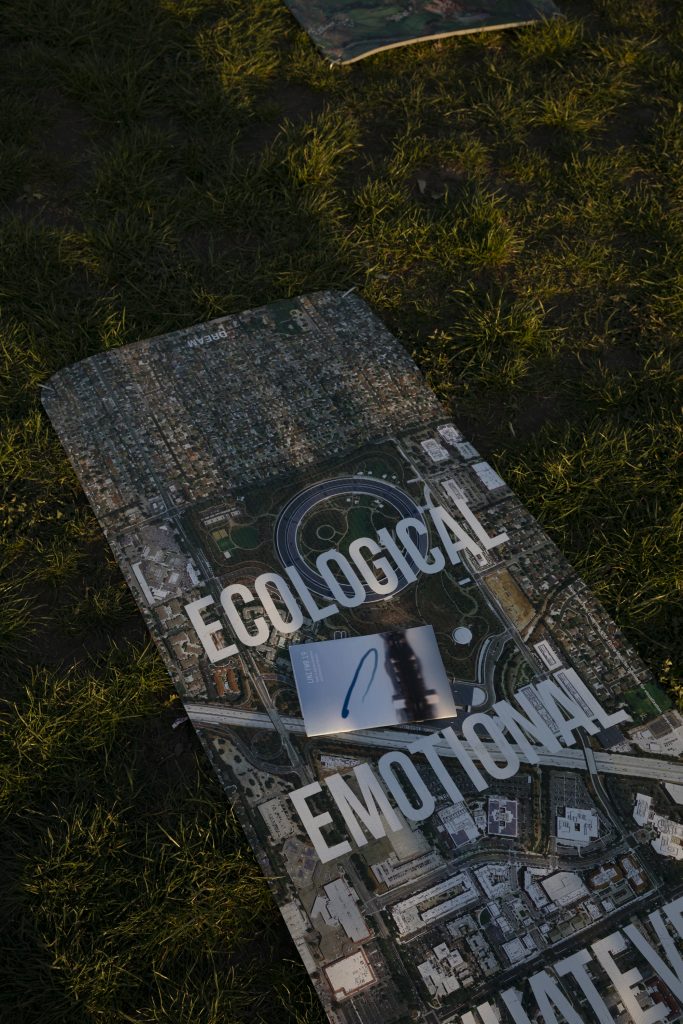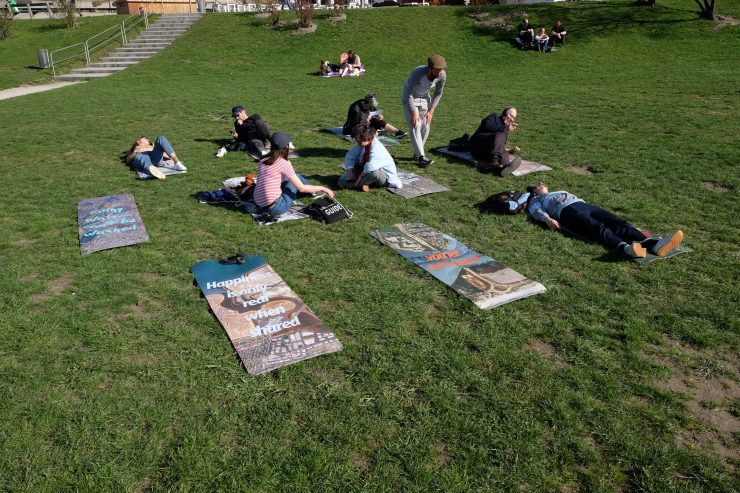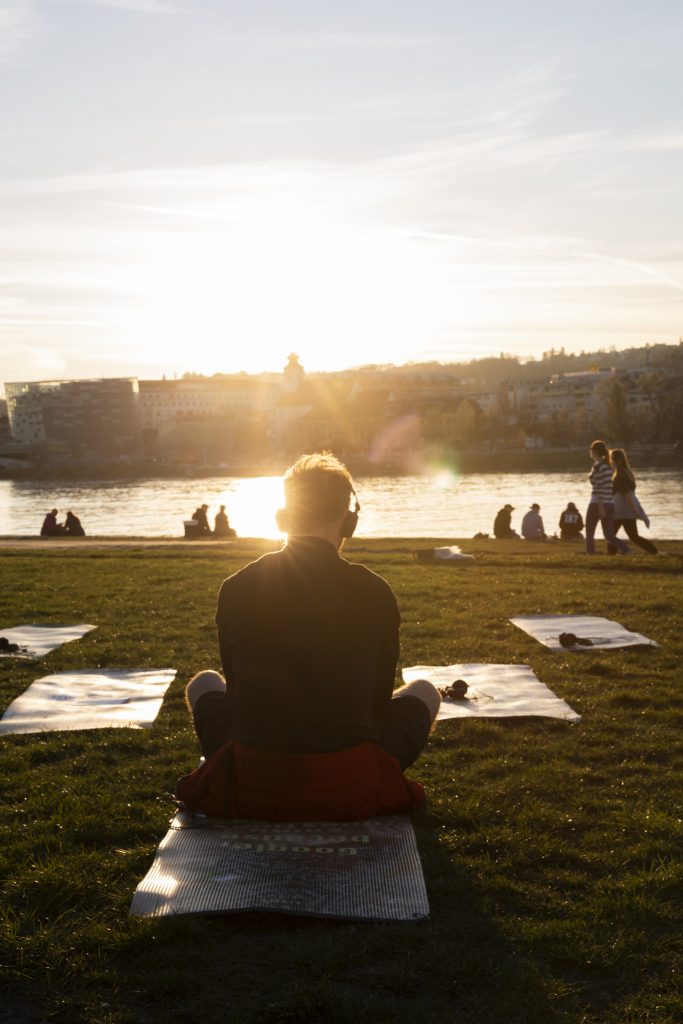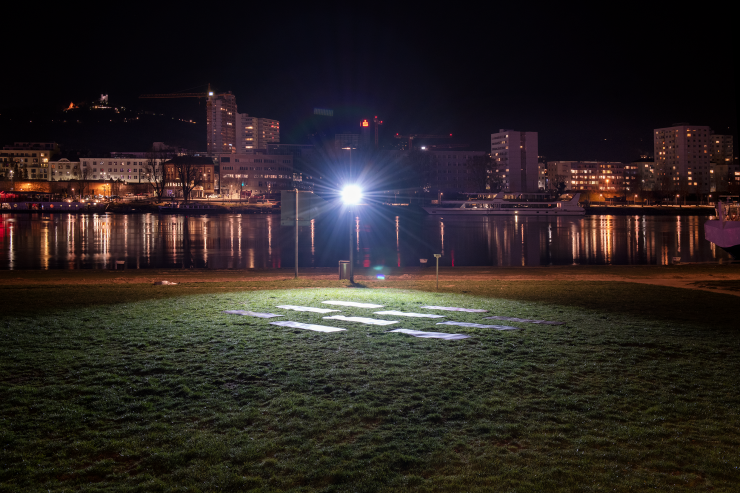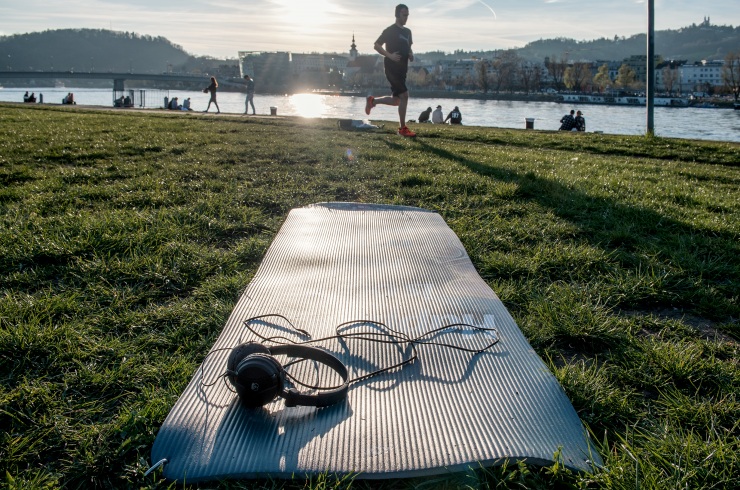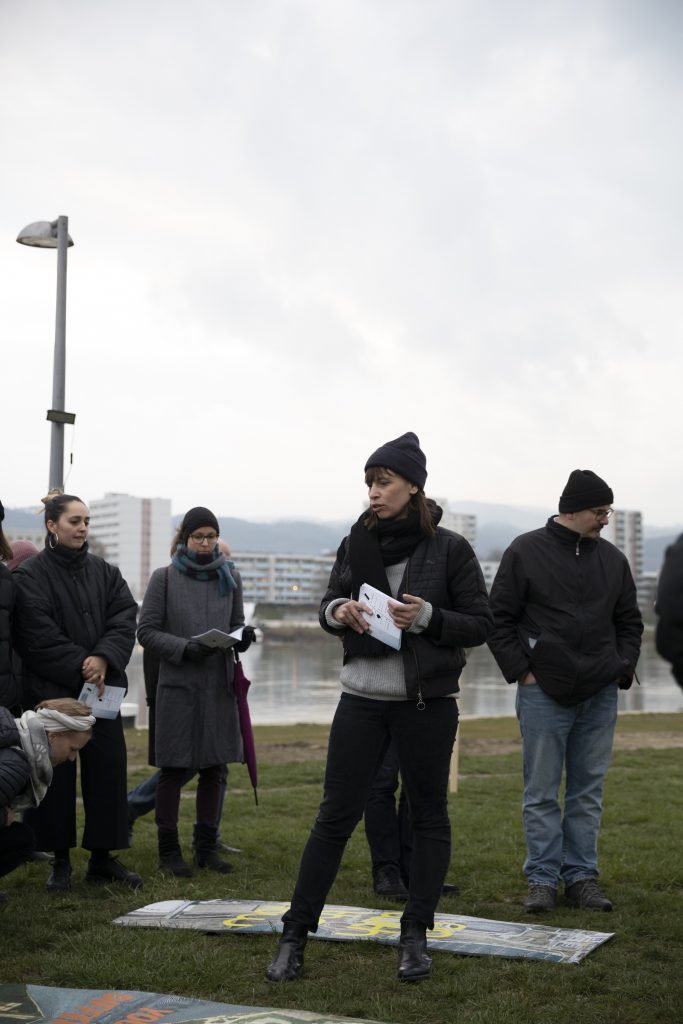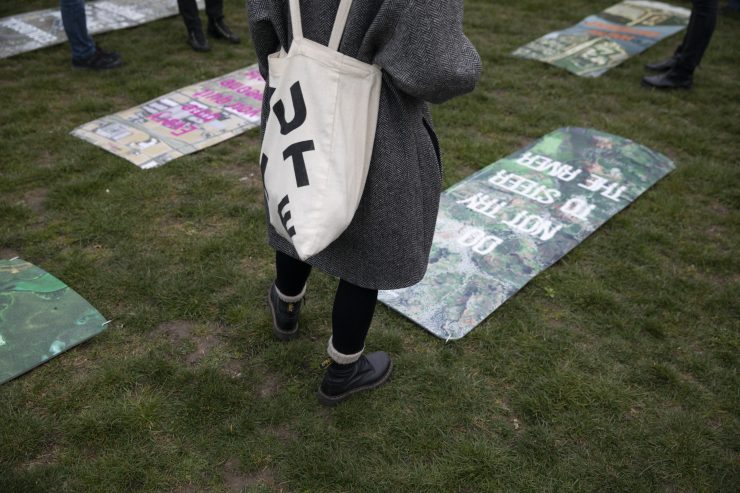 ---
The Cool Couple (TCC) is an artist duo from Milan, Italy, founded in 2002 by Niccolò Benetton (* 1986) and Simone Santilli (* 1987). Their work focuses on the points of friction that arise daily in the relationship between humans and images. A strong conceptual approach, which is often ironically charged, is followed by various forms of implementation, ranging from the use of electrostatic cloths, meditation rooms, to Chinese cover bands. TCC combines artistic research with the claim of mediation, because "[…] it is good karma to share".